Our Hotels on Ghana Mega 2013
Alexis Hotel, Tema


(30 minutes from the airport and 45 km East of Accra citycenter. Accra has 2 million inh.)
Reviews: 3,5 of 5 (average). Rooftop cocktail bar, internet café, standby generator. All rooms have A/C and cable TV.

Chances Hotel, Ho, Volta Region
Review: Utmärkt.
All rooms have A/C and fridge. Big pool, shopping mall.

Rainforest Lodge, Kakum National Park, Central Region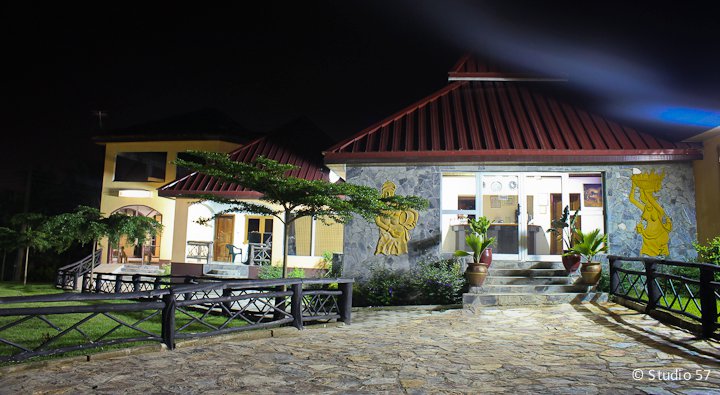 D & A Guesthouse, Sekondi
At the south coast. No webpage.
Royal Basin Resort, Kumasi, Ashanti Region
Kumasi has 1 million inh. The hotel is 9 km from the city centre, in the tranquil area Oduom.
Facilities available to guests in the hotel include restaurant, three cocktail bars, Jazz hut, swimming pool, gift shop,
laundry service, safe deposit box, 24-hour professional security, wireless internet access, business centre and gymnasium.
Reviews (4,5 of 5 stars)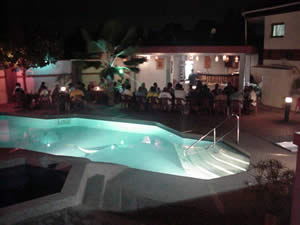 Ankasa Forest Reserve
Close to the Ivory Coast border, in SW Ghana (Western Region)
Tented camp, electricity available.
Mole Motel, Upper West Region
A/C in all rooms. Restaurant, bar, pool.
Review: Trip advisor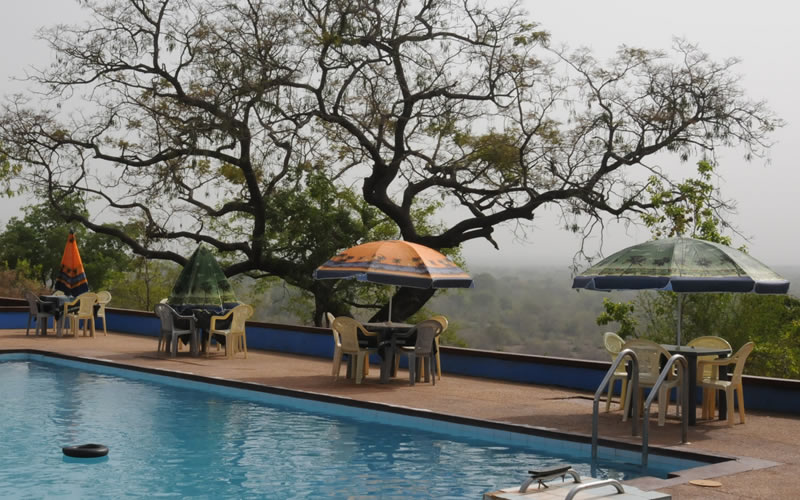 Koforidua Guest Hotel, Koforidua, Eastern Region
A/C, wifi, TV and fridge in all rooms.
International/local restaurant, cocktail bar, cyber café, same day laundry service and a shop.
No pool!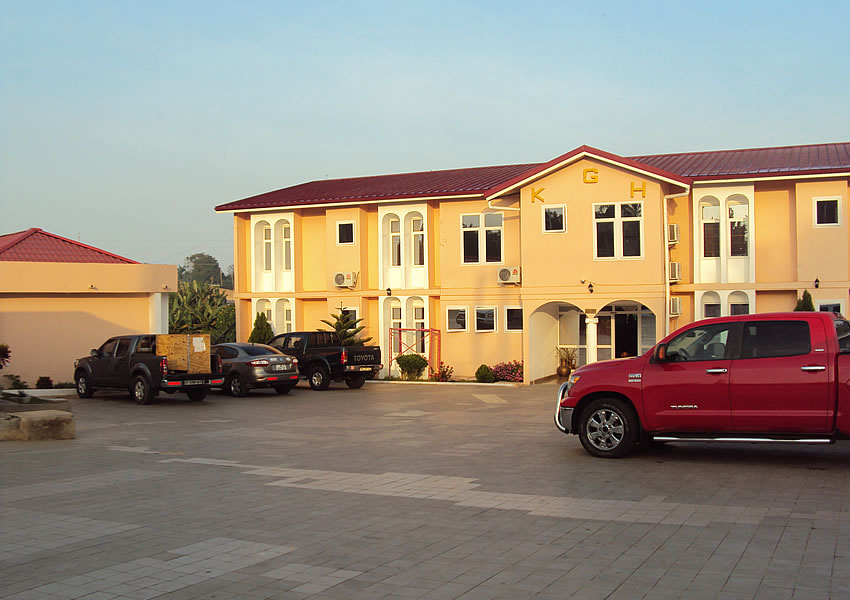 BACK